Kingdom Righteous Family Next Step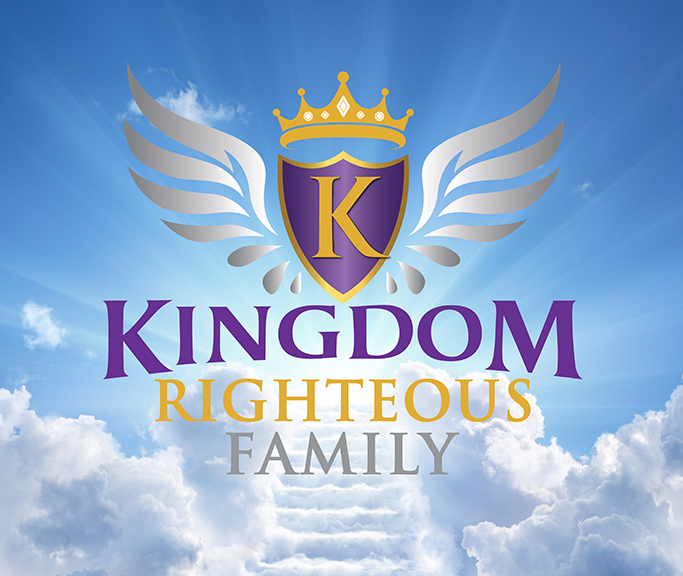 What is the Growth Kingdom?
The Growth Kingdom is simply our process to help you connect to the Kingdom and grow in your walk with God. You can jump on the Growth Kingdom at whatever step and at any time you please but certain steps are required for Kingdom Citizenship and leadership opportunities. See information under each step below for more details.
If you still have questions about the Growth Kingdom, you can contact King Dominic. 
Step 1 – Catch the Vision
1ST SUNDAY OF THE MONTH 12:10 PM
Catch The Vision is an informal opportunity to meet our pastor.  You'll get to hear his heart & vision in the Kingdom Righteous Family and ask him questions.
Step 2 – Join the Church
2ND SUNDAY OF THE MONTH 12:10
Join the Kingdom Righteous Family is designed to help you understand what we believe about God, the Bible and Kingdom citizenship. Don't worry, you aren't required to join after taking the class. It will simply give you the information you need to know if Kingdom Righteous Family is your family.
To sign up for Step 2 of growth Kingdom, or, you can just show up!
Step 3 – Connect & Serve
3RD SUN. OF THE MONTH
12:10 PM
Connect & Serve is designed to help you channel your unique gifts and passions for God's work in the kingdom, around the world. We believe one of the best ways to grow in your walk with God and be fulfilled in life is through serving and connecting with others.
You'll discover opportunities to serve right here in the Kingdom Righteous Family and discover which Connect Group is best for you.
Baptism is an act of obedience to publicly profess your salvation. At North Phoenix, we practice full-immersion baptism, symbolizing the death and resurrection that Jesus went through for us. We have a special baptism celebration every first Sunday of the month and we'd love to have you join us. If you're ready to take the next step in your faith, let us know below!
Check Out the "Why Our Church?" Video:
FAQ'S
How do I schedule my Baptism?
Simply tap the button above or contact (email address) for more information. Someone will reach out to you to walk you through your exciting day!
What is the purpose of Baptism?
Through baptism, we identify with the death, burial and resurrection of Jesus. It outwardly says to the Lord Jesus, "Your death is my death-I no longer have to die for my sins. Your life is my life-I now have your eternal life, now and forever" (Romans
3:23,6:23). As you are immersed in water, you symbolically bury your old sinful nature. When you come up out of the water, it symbolically shows your new life and resurrection that belongs to you through Jesus.
Why should I be Baptized?
Jesus, the creator of the universe was baptized (Mark 1:9-11), and He commands all believers to follow His example (Matthew 28:19-20; 1 Peter 2:21). Baptism is an act of obedience, confession and identification with Christ.  It is a demonstration of your covenant with God and your surrendered life to Christ.
What is the significance of Baptism?
Baptism is an outward demonstration of your salvation by grace through faith in Jesus Christ (Ephesians 2:8-9). It's a symbol of a covenant, much like a wedding ring. When a couple marries, they give each other a ring. This ring does not make them married. The ring is a symbol to others of that promise and covenant they made in their hearts to each other. Like the wedding ring, baptism is a symbol that testifies before God and people of the promise and covenant a person has made in his heart with Jesus. At the same time, baptism is more than just a symbol. There is a very real spiritual work that is accomplished in the waters of baptism (Matthew 3:16-17). According to these verses, God is well pleased with his children that follow him in obedience.
How should I be Baptized?
Baptism is to be done by immersion in water, because the Greek word "baptizo" literally means to immerse or dunk. Jesus was immersed (Matthew 3:13-17), the early church immersed (Acts 2:41), and the New Testament teaches nothing but immersion.
When should I get Baptized?
You should get baptized at your first opportunity after you have received Christ as Lord and Savior (Acts 8:35-39; 16:30; 18:8). Kingdom Righteous Family has opportunities for you to be baptized every Sunday. Also, if you've recently prayed to receive Christ, we encourage you to attend our next Kingdom Citizen class to learn the importance of the Kingdom in your new walk with Christ.
Connect Groups
We believe life is better in community. Joining a connect group is a great way to find that community right here in the Kingdom Righteous Family.
The schedule coming soon for small groups.
Serve
God has giving each of you a gift from his great variety of spiritual gifts. Use them well to serve one another. 1Peter 4:10
Interested in Serving?
That's great, we'd love to have you on the team! Just let us know a little bit about you and someone from our team will follow up within 2-3 days
Basic Information
First, we need to get some basic information (just to make sure you're human).
One of the greatest ways to be fulfilled and grow in your walk with God is to serve others. You are uniquely gifted to make an impact in the Kingdom and our community. There are so many different ministries and opportunities to serve in! If you'd like to know more about serving the Kingdom, attend Step 3 of the Growth Kingdom!